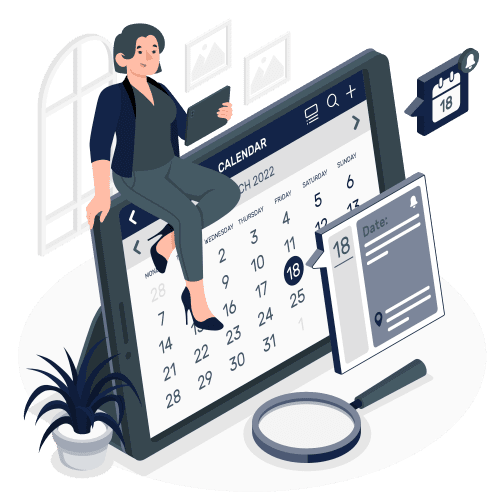 Calendar Management Services
Scheduling appointments and meetings may consume a lot of productive time, though it may seem to be a very simple task. Virtual Assistants help you plan the meetings, schedule your appointments, assort incoming invitations, double-check the timings, make travel plans, manage transportation, facilitate seamless check-ins, prepare expense reports, and many more. All that you have to do is to show up for the meeting.
Quality
Services
What's included in our Calendar Management Virtual Assistant Services?
Schedule appointments
Our Virtual Assistants can plan meetings whether they are one-one or group meetings, schedule them, and send reminders. If your client wants a reschedule, we can do them on your behalf.
Plan Events
From reserving the venue, sending email invites, coordinating the arrangements to promoting the event on virtual and other medium, we do it all and let you focus on the main picture.
Curate critical details
We curate all the meeting details way ahead of the meeting. We add notes on intricate details of the meeting that might help you run the meeting seamlessly to the calendar.
Travel & accommodation
We can book flights and hotels for your stay during travel. We also take care of check-ins and organize transportation on the ground to the meeting venue, and so on.
General follow ups
Our Virtual Assistants take care of after-meeting follow-ups be it intricate details, sales calls, proposals, or other documents that your client, investor, etc. may request for during the meetings.
business Expense Reports
We take care of your reporting and documentation tasks. We keep a track of your business expenses, prepare an itemized report, attach receipts, and submit the same for reimbursements.
Why hire a VA for

Calendar Management?
Why choose

RatiocinateVA's services?
An average full-time employee remains productive only for three hours in an 8-hour day. Why pay for 8-hours to do a 3-hour job? Hire a virtual assistant and pay for just the productive hours.
Hiring a Virtual Assistant is easier than you think!
We offload your non-core, mundane, administrative, and business support tasks from your shoulders. Concentrate your efforts and energy elsewhere, on the core business operations and critical tasks. Monotasking always yields better than multitasking!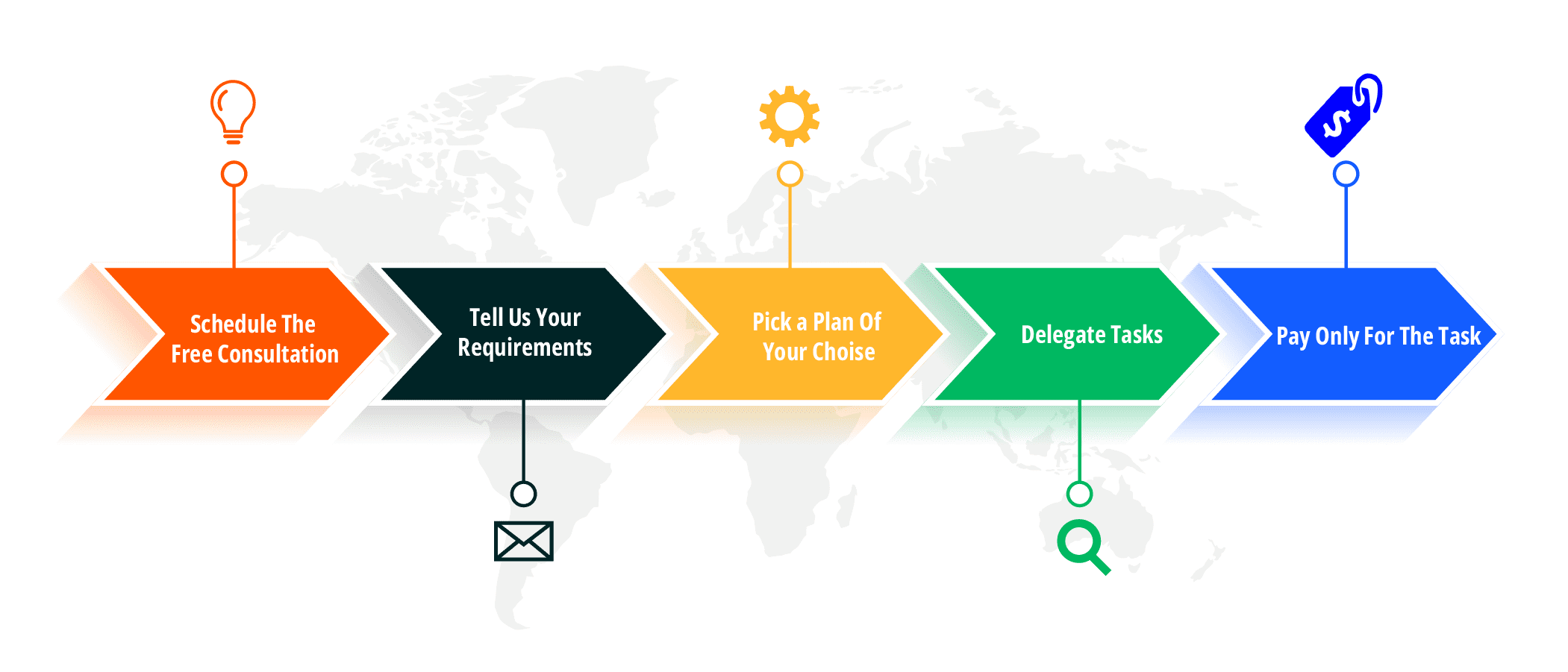 Hire an affordable, skilled Virtual Assistant for your business